27 November 2020
How can farm machinery hire benefit your farming services in autumn?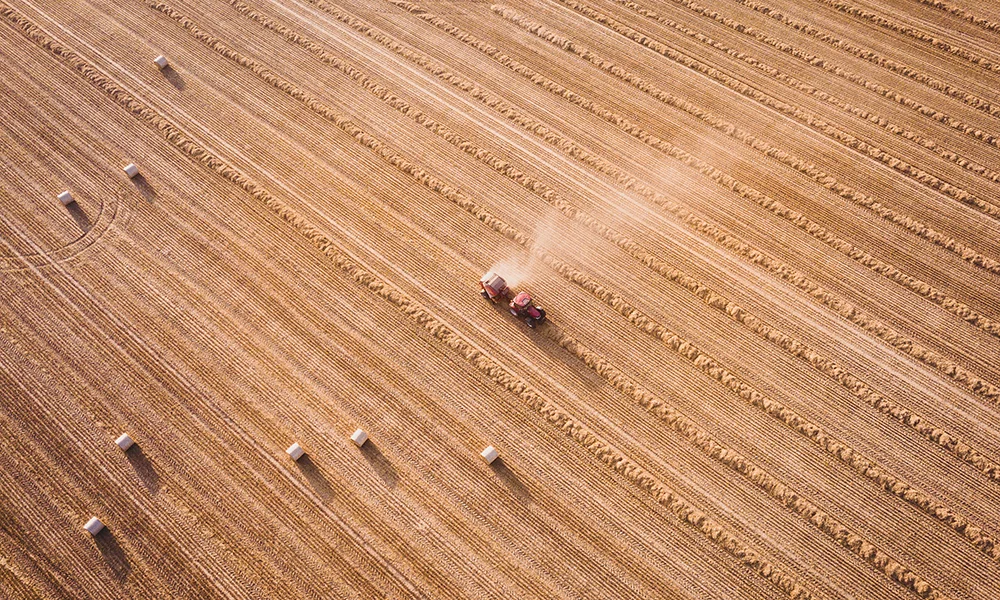 As we head towards the end of a particularly tumultuous year, it's understandable if you can't wait for 2020 to be a thing of the past.
As the spring, summer, and most of the autumn was dominated by COVID-19, we expect you'll now be working hard to prepare your farming services for another potentially disruptive year. 
With or without the pandemic, you still need to ready your land or livestock (or both) for the new year. As in years gone by, farm machinery hire can still prove to be a vital investment for farmers looking to get ready for the new year. As we've highlighted in the past, it's a quick and straightforward way of accessing the highest quality equipment, without the price tag to match.
Here's why!
The benefits of utilising
farm machinery hire
in autumn
As we've said in the past, farming machinery hire can be a fantastic asset to your farming arsenal. The very best equipment is available at your fingertips, and can enhance your farming services at a moment's notice. Some further benefits of farm machinery hire include:
Improved productivity
Plant hire can be a welcome help for many farmers during the autumn months – even during the midst of a pandemic. Even if you're wary about hiring machinery, there's no denying that farm machinery hire can be a worthwhile alternative to buying new equipment – especially if demand fluctuates throughout the year.
Manage your land, all year round
Utilising farm machinery hire can ensure that your land is managed correctly, all year round. And, when you utilise a plant hire service (such as the one offered by AWSM Farming), you can take advantage of our flexible contracts, meaning you only get the machinery you need, when you need it.
Reliable machinery, when you need it
We've all been there – a vehicle has been sat for a few months, you go to use it, and something goes wrong; your machine is now out of action indefinitely. One of the biggest perks of farming machinery hire is the lack of maintenance and upkeep costs. 
Adapting operations in light of lockdown 2.0
As England heads out of the latest lockdown on December 2, most of the country will be subsequently heading into stricter Tier 2 and Tier 3 restrictions. Workers in farming and agriculture are classified as key-workers, and operations will be able to carry on in a COVID-secure way (as they have done since the pandemic began in March).
Nevertheless, businesses that provide outdoor work are once again being encouraged to reduce crowding in busy areas, use fixed teams or shift patterns (to reduce the number of people each person comes into contact with), and regularly clean shared equipment, to help reduce the spread of the virus.
Let's talk about the New Year
It's understandable if you're feeling uneasy about 2021 – there certainly isn't going to be a return to 'normal' life any time soon. So, as you work to adapt your farming services to suit the 'new normal', you can rest assured that the farming machinery hire services provided by AWSM Farming are COVID-safe. 
Here at AWSM Farming, we understand the appeal of
farm machinery hire
. To find out more about the equipment we have that's currently available, get in touch today.