Slurry Store Solutions
Providing your farm with secure slurry storage and reliable pollution control solutions
Ready to find the right storage solution for your farm? Fill out the form and speak with us today.
Enquire About Our Slurry Storage

Whether your farm has acres or hectares of land, if you have a hundred head of cattle or 1000s, a slurry store is likely an integral part of your farm. Knowing which type of store you need can be difficult, particularly when every farm needs a different slurry store solution. No matter, AWSM Farming stock and supply a select range of slurry tanks, pits and covers to suit a variety of situations.
Our Slurry Tanks
Steel Mesh Tank: Need a simple storage solution for your digestate and slurry? Quick, flexible and versatile, our steel mesh silage store is perfect for smaller slurry amounts or as satellite storage on multiple sites. Find out more here or get in touch with the team.
Steel Panel Tank: The ideal solution for longevity, our steel panel slurry tanks are built to last. Robust and reliable, the panel tank is sturdy enough to take a tensioned cover – offering maximum protection for your slurry or digestate. Read more on our slurry tank page or get in touch for more information.
Find Out More About Our Slurry Tanks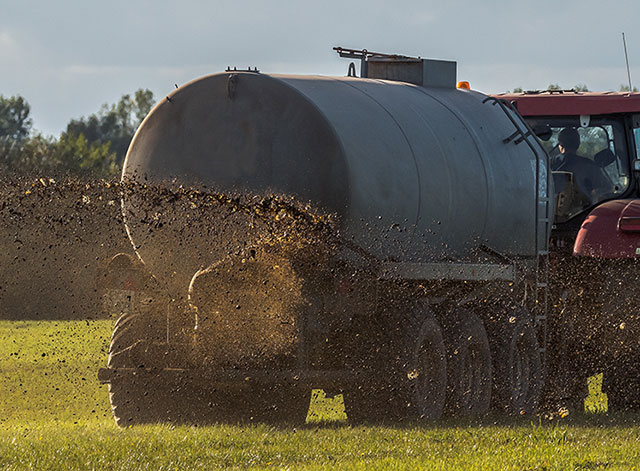 Slurry store services
Running a farm is no easy task. Transporting slurry across farms and keeping your slurry in good condition are just a few of the obstacles you may face, but we want to keep it seamless. Let's talk about your land, your cattle and all the unique things that make your farm its own – so we can figure out the best bespoke storage solution for you.
And of course, we know price is a priority, so we're keen to keep costs reasonable compared to other suppliers. We deliver full turnkey slurry solutions that don't break the bank – from design to build.
Storing slurry on your farm: Our in-depth guide for farmers
Our guide provides comprehensive information on best practices for storing slurry, how to choose the right storage system for your farm, alongside how to understand the environmental and safety regulations surrounding slurry storage.
With practical advice and step-by-step instructions, farmers can learn how to store slurry efficiently and safely, while minimising the impact on their farm and the surrounding environment. Whether you're a new farmer or a seasoned pro, this guide is an essential resource for anyone looking to improve their slurry management practices.
Read The Slurry Storage Guide Here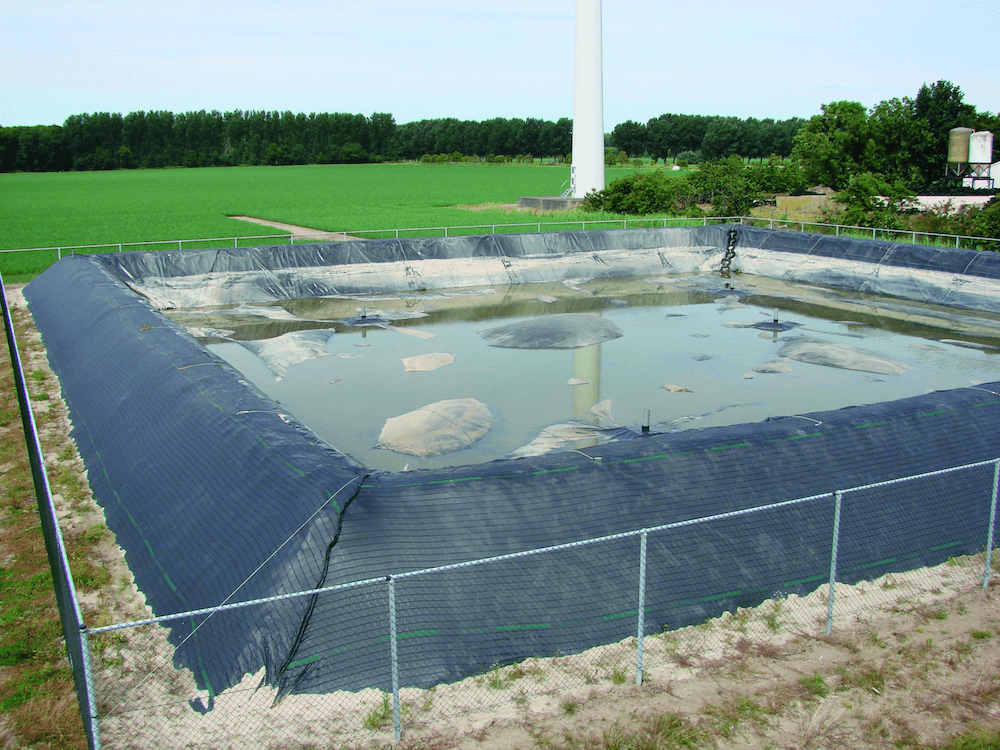 Why invest in a new slurry store setup?
Slurry stores, also known as slurry tanks, pits or lagoons, can provide a number of benefits for farmers who use them to store and manage animal waste on their farms. Some of these benefits include:
Nutrient management: Slurry stores can help farmers manage the nutrients in their animal waste. By storing the slurry, farmers can spread it on their fields at the most appropriate time for maximum nutrient uptake, reducing the risk of nutrient loss to the environment.
Improved soil health: When slurry is spread on fields, it can improve soil health by increasing organic matter content, soil structure, and water-holding capacity.
Cost savings: Using slurry as a fertiliser can reduce the need for commercial fertilisers, which can save farmers money.
Reduced odour: Slurry stores can help reduce odour from animal waste, which can improve the quality of life for farmers and their neighbours. You also need to consider DEFRA compliance, in relation to odour, as well as safe slurry storage.
Environmental benefits: By using slurry as a fertiliser, farmers can reduce the amount of runoff from their fields, which will help to protect water quality in nearby streams and rivers.
Common Slurry Store Questions
What is the best slurry storage?
Realistically, this is all dependent on the size of your farm, your cattle and how much slurry is produced daily. For some, a simple slurry pit may be the best option, while others may prefer a steel panel tank. As it stands, our steel mesh tanks are our most popular option, providing a versatile, easy-to-install option with a large capacity.
How do you store slurry?
To properly store slurry, you'll need an appropriate storage solution – ideally, a slurry tank. Whether it's a mesh tank or a steel panel tank, you need to talk to the experts to figure out what works best for your farm. And the experts? That's us!
How much slurry storage do I need per cow?
The typical dairy cow produces around 20 litres of slurry a day, so you need to implement a storage solution with the appropriate capacity. For instance, a 50-cow herd will need storage that can handle around 1,000 litres of slurry every single day. But if you're a little unsure, let us help. Fill out the form and we can establish a bespoke solution for your farm.
What are the different options available for slurry storage on farms?
We offer a range of slurry storage options to suit your farm's needs. From slurry tanks – steel or mesh panel – to slurry pits and lagoons, we've got it all. Each option has its own unique benefits, depending on what you're after. Slurry tanks are a great option if you're short on space and need a solution fast, as they're quick and easy to install, while slurry pits or lagoons are great for larger farms and can hold a lot of slurry. But don't worry, our team of experts will work with you to determine the best solution for your farm.
How can I determine the most suitable slurry storage system for my farm?
Determining the most suitable slurry storage system for your farm can be tricky on your own, as you'll need to take into account the size of your farm, the types and amount of animals you have, the amount of slurry you produce and of course, your budget. But that's what we're here for! With years of experience, our team will assess your operations to develop the best, bespoke solution for you.
What are the environmental benefits of efficient slurry storage?
Investing in effective slurry storage and management is the best way to do right by our planet. By storing slurry properly, with the right slurry tank, lagoon or pit, and fitting it with a slurry pit liner and an appropriate slurry store cover, you'll keep everything secure, reduce contaminative leaks and spills and prevent harmful emissions and nasty odours from escaping. That way, you can rest easy knowing you're doing your part for the environment, and your farm!