Farming
Bespoke, dedicated agricultural services made to help you get the most out of your farmland.

Farming Services
As a team of specialist, highly-skilled farm contractors with a fleet of top-quality machinery and a true passion for the work we're doing, we offer unique solutions to modern farm management. Our services are unparalleled.
After all, there's nobody better to do the job than an experienced group of farmers like ourselves!
More About Our Services…
We offer bespoke agricultural services that aim to meet our agricultural customers' needs and cover a broad range of solutions for modern farm management. AWSM Farming Ltd strives to achieve the best results across all of the agricultural projects we undertake, whether these are isolated projects or ongoing management.
At AWSM Farming Ltd, we specialise in managing arable rotations and grassland. We offer a unique approach, by being able to work with landowners to provide a complete farm overview approach.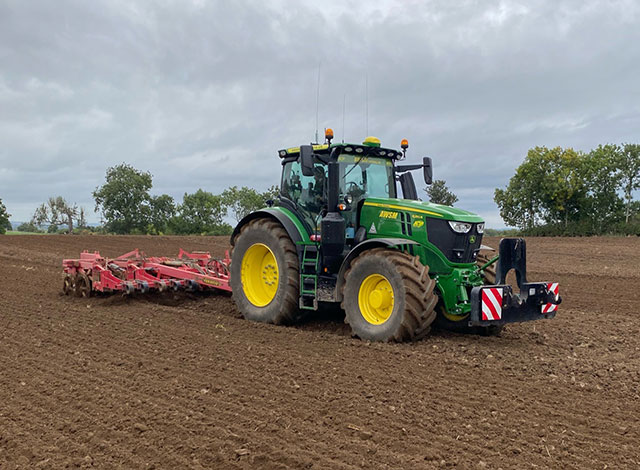 Livestock Farming
Our livestock knowledge is second to none, with extensive experience managing large numbers of a range of animal stock. We continue to oversee farming management of large sheep flocks of breeding ewes, suckler cow herds with followers and fattening pig stocks of over 1500. Our machinery offering complements our extensive agricultural and livestock knowledge. The expansive AWSM Farming fleet enables us to effectively managed whole farms, rather than isolate our services to singular sections.
Farming Workforce
Our experienced and highly skilled workforce, benefit from years of experience, to deliver a solution that is tailored to your farming service requirements. Our cost effective system ensures that our staff are trained in the latest technologies and skills to provide agricultural services of the highest standard, including optimum crop and livestock production.
Our full-time members of staff are also fully trained in caring for animal livestock across all scenarios, ensuring the best treatment of your animals.
Technology in Farming
At AWSM Farming Ltd we strive to lead the way in technology supported farming, to yield the best results. Our soil sampling services are used to assess the nutrients available in the ground, which in turn can determine the crops that can be grown in those fields. These tests can also provide us with valuable information such as how to treat and manage the individual fields for efficient and optimum yields.