Haulage
Using our dedicated agricultural fleet, we'll provide all the facilities you need to keep your goods on the move.

Haulage Services
It doesn't matter if you're transporting crops regularly to buyers or you need goods like feed, hay and machinery brought to you, you can enjoy peace of mind that we'll get the job done and dusted.
What is haulage?
Haulage is the commercial transport of goods, a critical element to agricultural services and farming management. To ensure your farm is running smoothly, you will often need to bring in goods, such as feed, hay and machinery.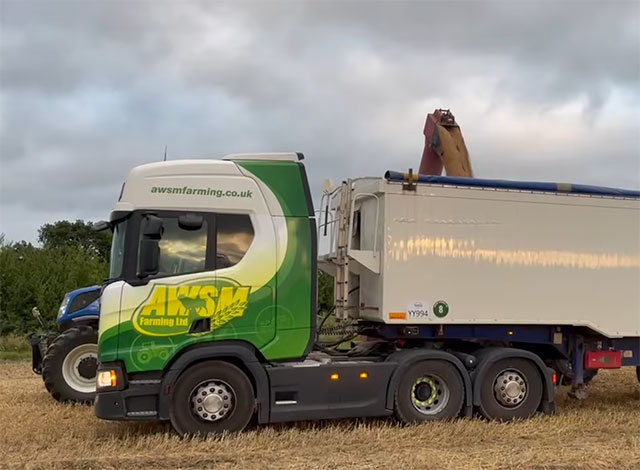 Our Haulage Fleet
Our fleet offers a complete haulage agricultural service, from articulated wagons, transporters and hiabs to support in lifting products. At AWSM Farming, we strive to offer our clients access to top quality services and vehicles, in order to outsource their requirements to one trustworthy provider. If you can't find the haulage vehicles you are looking for, then please get in touch with AWSM Farming today.