28 July 2020
How agricultural contractors can help maintain productivity during COVID-19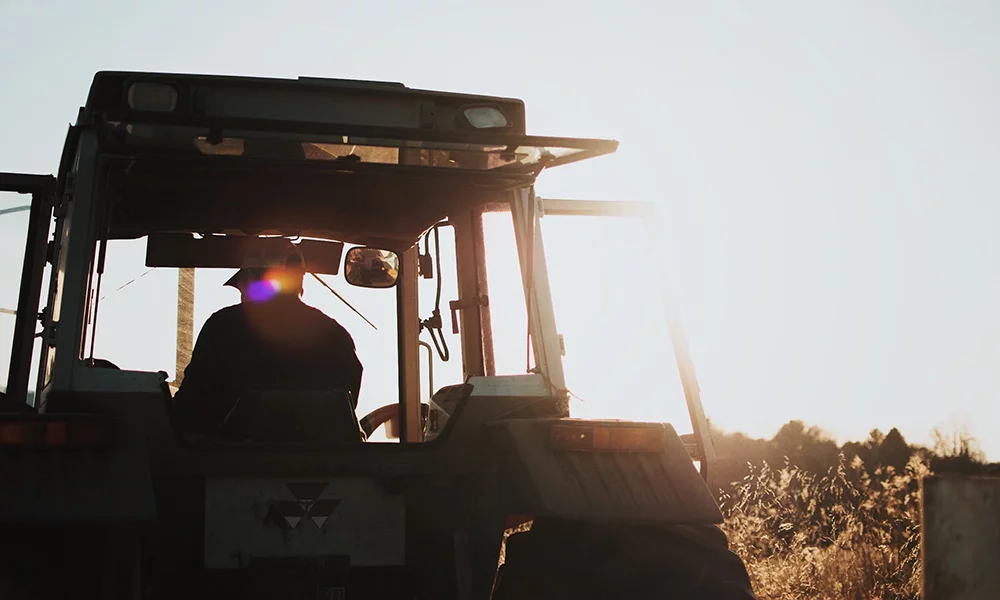 There's no denying that the past few months have been particularly tumultuous for farmers across the country.
As we've said in the past, as an industry, agriculture is no stranger to adversity.
When faced with the biggest challenge of living memory – a pandemic, no less – the nation rallied behind farmers, with an increased emphasis on shopping local, and increased support for local farm shops. Farming wasn't an industry that could simply press pause when COVID-19 reared its ugly head. Livestock still needed looking after, and crops still needed tending to. 
So, now that we're coming up to the busiest time of year for the farming industry, how can you still utilise the benefits of agricultural contracting, while maintaining the safety of you and your workforce? 
How to be COVID-secure when working with
agricultural contractors
At the beginning of lockdown across the UK, the safety of agricultural contractors was an understandable concern for many. After all, these key workers were travelling between farms, and could have potentially contributed to the spread of infection.
For many farmers, still having access to agricultural contractors will be vital if you want to maintain productivity during the busier summer months. The gradual relaxation of lockdown measures, paired with the introduction of the flexible furlough scheme, has been a welcome lifeline for many in the industry.
Agricultural contractors can now work when needed (for any amount of time, or on any shift pattern), instead of being restricted at home. This means that, provided they had been furloughed for up to three weeks from 10 June 2020, the scheme can still be utilised during quieter periods.
Adapting operations in the aftermath of lockdown
With over 90% of farmers using agricultural contractors, it's only natural to assume that 'normal' operations would have to be adapted to suit social distancing and other Government-recommended guidance.
We would still encourage farmers to limit their contact with agricultural contractors working on their land. Face-to-face interactions should be kept minimal, and if you need to speak to your agricultural contractors (to provide details about a job), you should do so by phone.
Agricultural contractors should also be encouraged to maintain one-metre-plus social distancing. If social distancing cannot be adhered to, then they should be encouraged to work side-by-side, or facing away from each other.
Granted, these actions would have seemed bizarre just a few short months ago, but we all have to adapt to the new normal. By complying to these recommendations, you are helping to guarantee not only your safety, but also the safety of the contractors, and your workforce.
Maintaining productivity with
agricultural machinery hire
Agricultural machinery hire can be a welcome help for many farms during busy periods. But, in the aftermath of lockdown, it's understandable if you're wary of hiring machinery.
Farming machinery hire is a great way of accessing high-quality equipment, without the matching price tag. When the demand for equipment fluctuates, agricultural machinery hire can be a worthwhile alternative to investing in new plant machinery.
Pairing farming machinery hire with agricultural contracting can be a great way of enhancing your farming services, bolstering productivity while keeping costs down. Here at AWSM Farming, our agricultural contractors are qualified to operate heavy machineries – like ploughs and tractors – to offer reliable assistance to your land when needed. 
To summarise…
Agricultural contractors are vital to the everyday running of farming and agriculture. Choosing not to utilise their services, even during challenging times, would be detrimental for everyone involved. By taking advantage of agricultural contracting and farming machinery hire – services both offered here at AWSM Farming – you'll be able to maintain productivity during busier days, while also keeping everyone safe.
For more information about the agricultural contracting, or
farming machinery hire
services offered by AWSM Farming,
contact us today
.