22 October 2019
What is Contract Farming?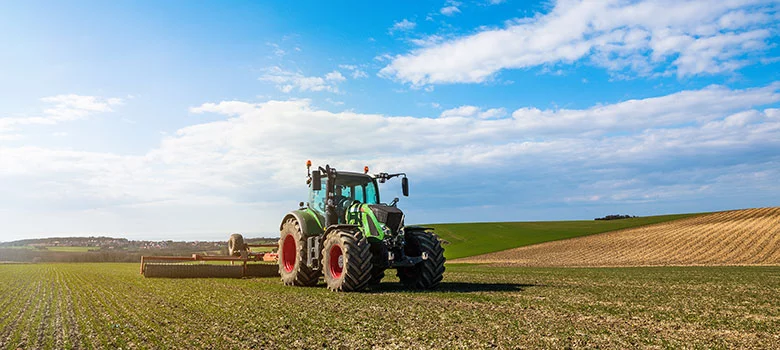 More and more landowners are now opting to invest in contract farming to achieve all of their agricultural needs. Ranging from estate and livestock assistance to land expansion, a farming contract can serve as an effective short or long term solution.
For over 20 years now, AWSM Farming has been offering bespoke agricultural services that aim to meet customer expectations, covering a broad range of solutions for modern farm management.
But what is contract farming? And how does it serve to benefit both landowners and contractors alike?
What is contract farming?
Put simply, contract farming refers to an agreement between a landowner and registered contractor to carry out agricultural work in a wide range of areas, over a fixed period of time.
While landowners will be able to identify precisely what they require in terms of their land management, the services available will vary depending on the contractor chosen. A typical farming contractor will be able to specialise in services including:
How Does Contract Farming Benefit Landowners?
Every farmer will prioritise how best to manage their land in relation to its size, their financial capabilities and perhaps most importantly, the current climate. As farming can prove to be an unpredictable industry, even the most organised of landowners can find themselves unprepared for specific situations.
With an agricultural farming contract, landowners gain access to expert advice, bespoke service and quality machinery to ensure that their farm is prepared for whatever is around the corner, at a fraction of the cost. Hiring a contractor can prove to be cheaper than maintaining a large piece of equipment, such as a tractor or spreader, for example.
Other benefits for the landowner include:
Flexibility in choosing the right contract
Seasonal services for all weather types
Ease of workload on current farm employees
Opening up new markets for farmers to explore.
How Does Contract Farming Benefit the Contractors?
A high-quality farming contractor will be able to provide all of the services that their clients need, with the best range of equipment at their disposal. In doing this, they will be able to expand their offering beyond their own land, working in several locations across the country.
Other benefits for the contractor include:
Opportunities for expansion
Maintain relationships with farmers in a number of areas
Utilise the best possible agricultural machinery.
AWSM Farming's services
As previously mentioned, we have been offering contract farming services for over 20 years, specialising in service and machinery options as well as seasonal agricultural solutions.
With our extensive product offering, which includes combining, digestate spreading, plant hire and soil sampling to name a few, we are proud to provide high quality agricultural contracting services, all-year-round to cater for all of your farming needs.
For more information on our contracts, please visit our agricultural contracting services section here.
To summarise…
Contract farming can be chosen as a useful option for small areas of land as well as multiple acre sites. When the right solution has been adopted, with the right team of contractors, farmers can rest assured that their land and livestock is all prepared for what's ahead.
Here at AWSM Farming, our teams of agricultural contractors can work alongside your existing workforce to support and improve your farming services. To find out more, contact AWSM Farming today.