10 February 2020
Is it time to invest in agricultural machinery hire?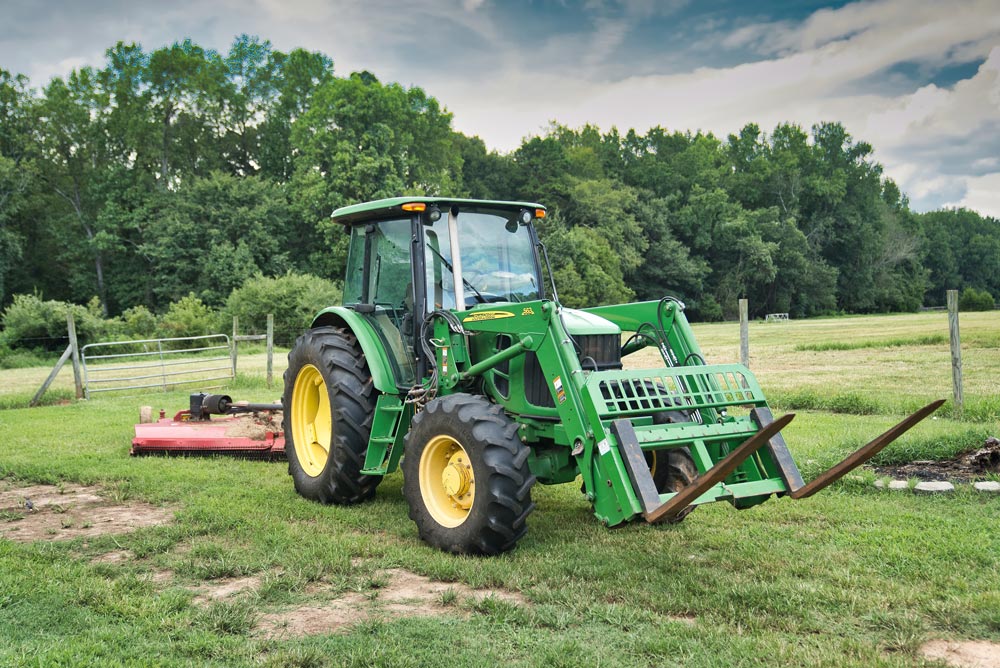 Agricultural machinery hire is becoming an increasingly popular way for farmers and landowners to access the very best equipment, without the matching price tag.
When the demand for equipment fluctuates (or you need machinery that's suited for the job at hand), farming machinery hire can repeatedly prove itself a worthwhile alternative to investing in new equipment. 
How can
agricultural machinery hire
benefit your farming services?
With the right machinery, even the most difficult tasks can become a breeze. Working with the wrong equipment at the wrong time can damage the condition of your land. Not only is this a massive waste of time and labour, but it's an easily avoidable problem.
Here at AWSM Farming, our agricultural machinery hire services aim to provide solutions for a range of farming activities. From muck spreading in the spring to harvesting in the autumn, utilising plant hire can ensure that your farm is well-managed, all year round.
Plus, farming machinery hire is a safe, flexible, and cost-effective fallback to purchasing new equipment. With agricultural machinery hire, you can wave goodbye to the rising costs of equipment, storage and maintenance – that's for us to worry about.  
Why should you choose
farming machinery hire
? 
Imagine having access to a range of excavators, tractors, and mini-diggers, without having to buy any of them?
That's the reality of agricultural machinery hire – it can be a fantastic asset to both your business and farming services! 
So, not only are you saving money on labour, maintenance, and storage, but you're also in complete control. Gone are the days of keeping a fleet of machines; farming machinery hire ensures you can get the equipment you need, when you need it.
Plus, if you encounter any problems, we'll always be on-hand to repair or replace your equipment with minimal disruption. 
Enhance your farming services with
agricultural contracting
At AWSM Farming, our agricultural contracting teams are qualified to operate heavy machinery – like ploughs and tractors – and can offer reliable assistance to your land when needed. Our teams are dedicated, and can work alongside your existing workforce to ensure we meet your requirements to the highest standard. 
When paired with our extensive fleet of machines, the majority of agricultural operations are easily achievable while utilising our farming services. Combining farming machinery hire with agricultural contracting can bolster productivity, while still being profitable. 
Are you convinced?
Even though there's still a while to go before the warm weather (hopefully) arrives, now is the time to start considering the implications of investing in farming machinery hire. When paired with agricultural contracting, your farming services are sure to be well-serviced, all year round.  
Here at AWSM Farming, our
agricultural machinery hire
services allow us to lease high-quality agricultural equipment to our clients at a fraction of the cost. To find out more,
contact us
today.