13 November 2019
Using farming services to help with livestock management in the winter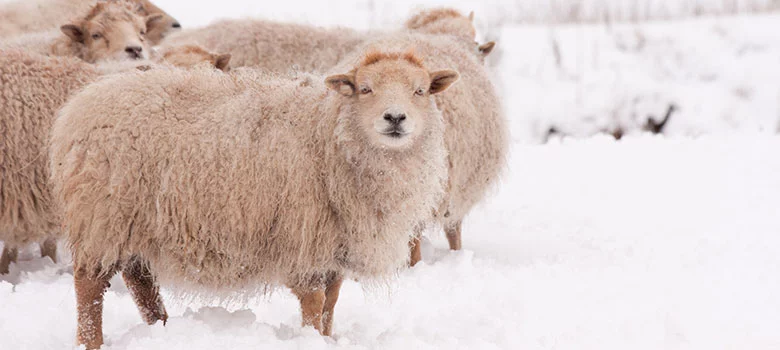 As winter draws nearer and the days get considerably shorter, the priorities of farmers will shift towards livestock management and field ploughing.
Throughout November and December, fields begin to deteriorate as grass stops growing due to the cold temperatures and darker evenings. For farmers, the challenging conditions ultimately mean that they have fewer hours in the day to carry out their regular tasks.
To ensure that all necessary works are completed throughout the winter months, farmers can enlist the help of agricultural contractors that are able to provide a wide range of farming services, including livestock management. At AWSM Farming, we have several years of experience in managing large numbers of livestock.
Carrying out livestock management in the winter
Winter can often be a challenging time for maintaining livestock. As temperatures drop, extra considerations like freezing water troughs, technology failures and frostbite must be taken into account.
An effective way to avoid frostbite is to continually dry wet body parts of animals, as body moisture can quickly lead to fatalities in the most severe of conditions. Particularly for farmers who need to rotate shelter due to lack of space, ensuring that animals are dry can avoid frostbite.
Typically, farmers will also need to provide more food for their livestock throughout the winter months, due to the fact that animals will be housed with no grazing access. To ensure that this process does not substantially affect operations, extra care must be taken in the autumn months to ensure that the farm is prepared.
AWSM Farming's livestock management farming services
As mentioned above, our team at AWSM have years of experience providing accurate livestock management as part of our broader farming services.
Specialising in the management of large sheep flocks of breeding ewes, suckler cow herds and fattening pig stocks, our machinery and livestock knowledge allows us to provide superior farming services all year round.
Particularly in the winter months where livestock needs to be managed and sheltered, we integrate our knowledge and farming services with an agricultural solution to fit all purposes. Our sustainable approach, combined with our high-quality machinery and equipment means we are able to provide the right solutions.
For more information on the farming services we provide, visit our services page here.
To summarise…
The stress associated with livestock management throughout one of the most challenging periods of the year can be made inherently easier with the help of agricultural farming services. This, in turn, will allow farmers to focus on other areas of operation for later on in the year.
Here at AWSM Farming, our teams of agricultural contractors can work alongside your existing workforce to support and improve your farming services. To find out more,
contact AWSM Farming tcoday.