10 October 2019
3 ways to prepare your farming services for 2020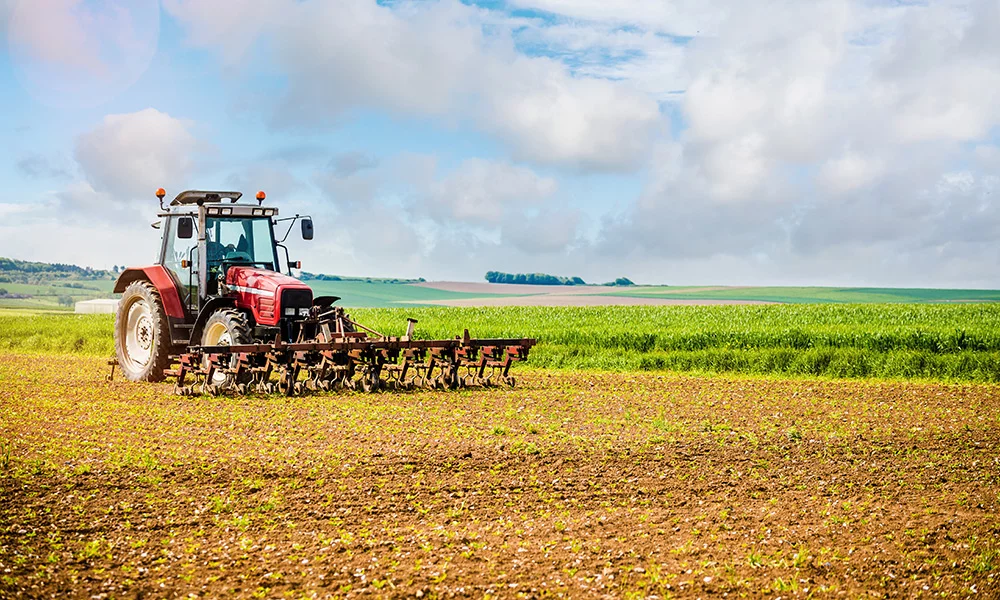 If you want to maximise the chances of success with your land and livestock in the new year, the key is to get ahead with preparations in autumn. 
Now that harvests no longer dominate your time, your attention has probably turned towards preparing your land and livestock for the coming winter. Even though autumn days are often the busiest, there's no harm in getting ahead with planning for next year's farming services now.
Make light work of cultivating with
farming machinery hire
We know that cultivating and drilling can feel like a mammoth task, even if you're only dealing with a small acreage. Despite this, the cool, dry, autumn days are perfect for preparing your land for next year's crops.
It's no secret that working with the wrong equipment at the wrong time can damage the condition of your land, and be a massive waste of fuel and labour. So, put the cultivator back in the shed, and let our agricultural contractors and farming machinery hire services help. 
Here at AWSM Farming, our plant hire encompasses a range of cultivators, ploughs and drilling apparatus – including a Vaderstad Topdown, Terratech 3 Leg Auto-Reset Subsoiler and Amazone Combination Drill. We believe that investing in farming machinery hire over purchasing new equipment is safer and more cost-effective. Plus, a trained operator can accompany all of our machinery, should you need it.
Start planning your digestate solutions 
When used correctly, digestate is a fantastic alternative to artificial fertilisers and traditional slurry spreading. It can help restore soil health, boost worm activity and increase the number of grazing days on your land.
Even though digestate spreading is now over for the year, it's never too early to start thinking about next year's solutions. According to the NFU, digestate spreading is expected to begin again on the 31 December (for land with shallow or sandy soils) and 31 January (for all other soil types). 
When it comes to thinking about implementing a digestate solution on your land, it's also worth considering the implications of installing local digestate storage. Choosing to utilise digestate storage can make using the product on your land easier, while negating the need to wait for deliveries (and subsequently minimising the risk of missing vital spreading days).
From spreading to storage, we can offer our customers a highly-effective fertilisation system that is tailored to suit the needs of your land, while also being economical. Plus, when paired with a team of highly-skilled agricultural contractors, a suitable lagoon or tank can be installed on your land in as little as forty-eight hours. 
Enlist
agricultural contractors
to prepare livestock
Our agricultural contractors can also assist with livestock management, in addition to aiding farming services.
Amid current economic uncertainty, you want to make sure you can still get the best price for your livestock in a potential post-Brexit future – especially in light of the Government revealing that it will allow tariff-free food imports if there is a no-deal Brexit earlier this week. 
Our agricultural contractors can be on-hand to oversee the management of large flocks of breeding ewes, fattening pigs, and suckler cows. Working alongside your existing workforce, we can supervise sheep mating in autumn and assist with calf weaning in January. Securing your agricultural contracting team for these times now can help avoid potential difficulties later.  
To summarise…
Our teams of agricultural contractors are available throughout the year – offering reliable assistance wherever you need it. So, whether you're planning on implementing a bespoke digestate solution, tilling your land or carrying out remedial building projects, let us help. 
Here at AWSM Farming, our teams of
agricultural contractors
can work alongside your existing workforce to support and optimise your
farming services
. To find out more,
contact AWSM Farming today
.