16 May 2018
Slurry injecting – what do you need to know?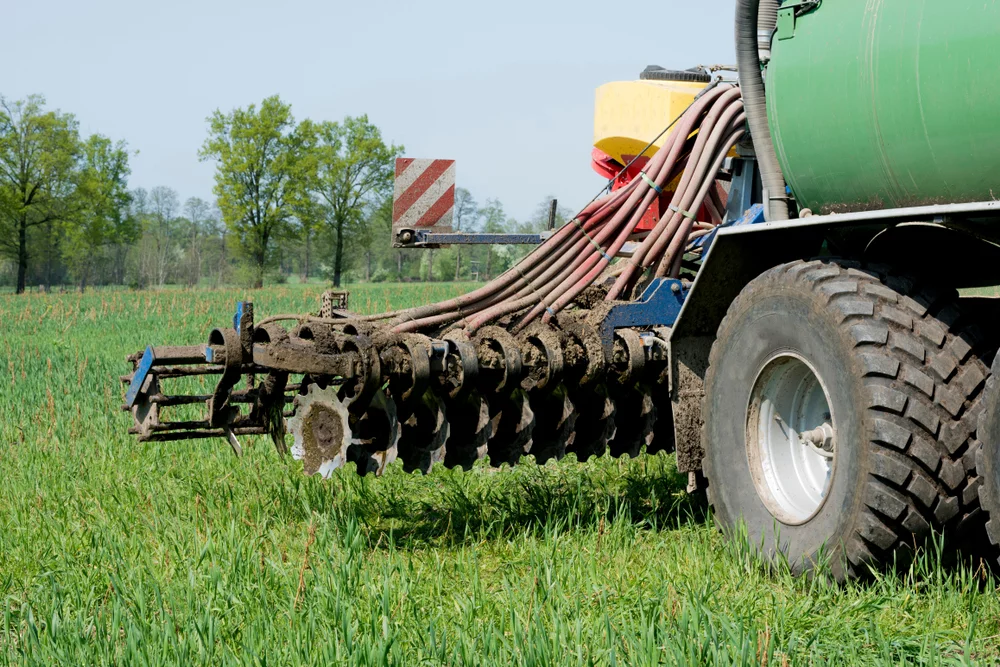 Slurry injection and spreading is still one of the most affordable ways for farmers to fertilise their fields. Farmers who utilise slurry as a fertiliser on their farms can also benefit from implementing slurry storage solutions which can reduce costs and make use of the bi-product from their cattle.
Slurry storage allows for farmers to store slurry, an important source of nutrients that averages at a value of over £50 per cow, per year. With fertiliser costs rising, utilising slurry can be an excellent cost-saving opportunity by using this resource effectively.
Slurry injection benefits
Utilising your slurry and manure output is not only good for business and cost-effective but is also better for the environment. Application of slurry and manure is considered to be overall more beneficial, both within agriculture and in benefiting the environment, when compared to surface spreading. The slurry injecting process offers a slightly increased nutrient availability, however, the nutrient discrepancy is still relatively low and doesn't open up much of an opportunity for reducing the use of fertiliser.
In comparison to slurry spreading, where a major drawback is that the process has a tendency to smother the sward that can result in poor outcomes including uneven crop growth, dead areas and the contamination of the nearby herbage, a slurry injection can be utilised to prevent damage to the field and excess pollution.
Slurry spreading can also pose a potential threat to nearby water sources and contribute to air pollution. The slurry, which sits on the top layer of the ground, is prone to run off following any kind of rainfall, which can result in odour problems and gaseous losses into the atmosphere.
Where experiments have been conducted to compare the two techniques, slurry injection is recognised as the most beneficial option. Firstly, it tends to yield thicker and bulkier areas of crop and grasses. Secondly, slurry injection often proves to reduce the number of dead areas amongst the growth across the field. Finally, this technique of injecting the slurry means that the time is reduced between harvesting and reusing the sward.
Slurry injection environmental benefits
The slurry injection method offers a number of environmental benefits:
Reduction in the nutrient loss which is due to the increased availability of the nutrients and promotion of grass growth

Reduced amount of runoff, particularly during periods of heavy rain, which decreases the amount of pollution to the local environment; air and water

Reduced odour to the local environment and surrounding habitats

An overall reduction in gaseous emissions which can contribute to air quality improvement
AWSM Farming slurry injection services
At AWSM Farming, we facilitate slurry injecting to suit your field specification and requirements. For more information on our slurry injecting services, get in touch with AWSM Farming today.