13 February 2020
How can you protect your farm from winter storms?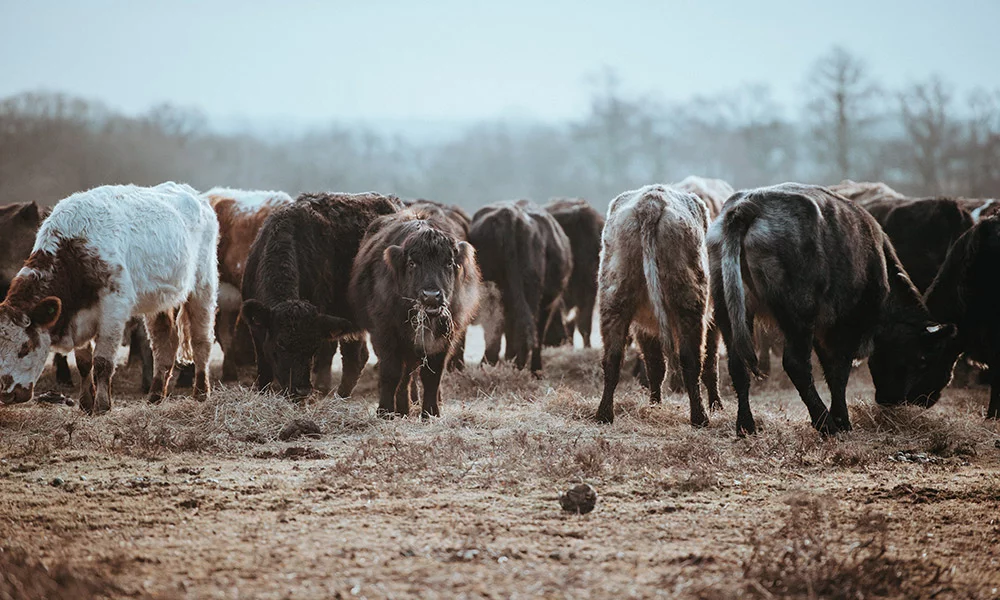 After Storm Ciara hit the UK last weekend and left a path of destruction in its wake, the Met Office has issued a warning for similar chaos with the arrival of Storm Dennis later this week.
During periods of turbulent weather, it's essential to make sure your farm, livestock, and farming services are well-protected from wild weather – especially when storms like Ciara will become more commonplace in the future. 
When storms are forecast, it's vital to ensure that everyone on your land is prepared and protected. With this in mind, we've put together a guide with our storm advice for farmers.
Preparing your
farming services
for a storm 
Fortify your home and farm buildings
Before a storm hits, it's important to make sure your home and farm buildings can withstand even the wildest weather. Secure any loose roof slates or tiles, and tie-down anything else that could come loose or blow away. 
Ensure there's enough shelter for livestock
The winter months can be tough enough on your animals without the addition of harsh storms. If a storm is forecasted, it's best to move your livestock into sheltered areas – and away from areas that are prone to flooding. Make sure they have plenty of access to extra insulation (like hay) and stay dry – especially the young.  
Park machinery away from weak structures
Keeping your machinery away from vulnerable structures (like trees) during a storm is vital. If possible, move your machinery into a shed (or another shelter). Not only will you be protecting the mechanical components from frost and rust, but they'll be out of harm's way. 
Protecting your farm during a storm
Your safety is paramount
During a storm, the safety of you and your family is a priority. Remember – gales are the most common cause of damage and disruption in the UK, so don't go out if you don't have to. Stay indoors, and if you do have to go outside, stay away from weak buildings or trees.  
Be mindful of warnings and advice from the emergency services
Thankfully, many warnings and information can quickly be received on your mobile phone or via social media. Keep an eye on any weather apps for news regarding the development of a storm, including any weather warnings and what they entail.
Don't take risks
Granted, on a farm, this is easier said than done – but taking risks during a storm just isn't worth it. The worst thing you can do is try and complete any repairs during a storm – you'll only be putting yourself in danger. 
Organising
farming services
once a storm has passed
Check, check, check…
In the calm after the storm, you must inspect your home and any surrounding farm buildings for damage that requires urgent attention. Check for any fallen electricity wires, and notify your local power grid if necessary – don't try and move them yourself. 
…then check on your livestock
Naturally, it's vital to ensure that your livestock has enough food, water, and insulation to see them through the aftermath of a storm. Make sure to move any animals away from danger (like floods or fallen wires), and ensure that they have plenty of shelter. 
Don't be afraid to ask for help
If your land has sustained any damage, contact your insurance company as soon as possible. If you need help getting your farming services back on track, don't be afraid to ask – it isn't worth the struggle otherwise. 
To summarise… 
Practising winter farm safety now (in the calm before the storm) will benefit your farming services for the remainder of this winter and beyond. And, with more unsettled weather on the way, ensuring the safety of you, your workforce, and livestock is critical for protecting your interests in both the long and short-term.  
In the aftermath of a storm, it's important to remember that help is available if you need it. For more information about preparing your
farming services
for bad weather,
contact AWSM Farming
today.