13 August 2019
How can agricultural contracting help prepare your farming services for autumn?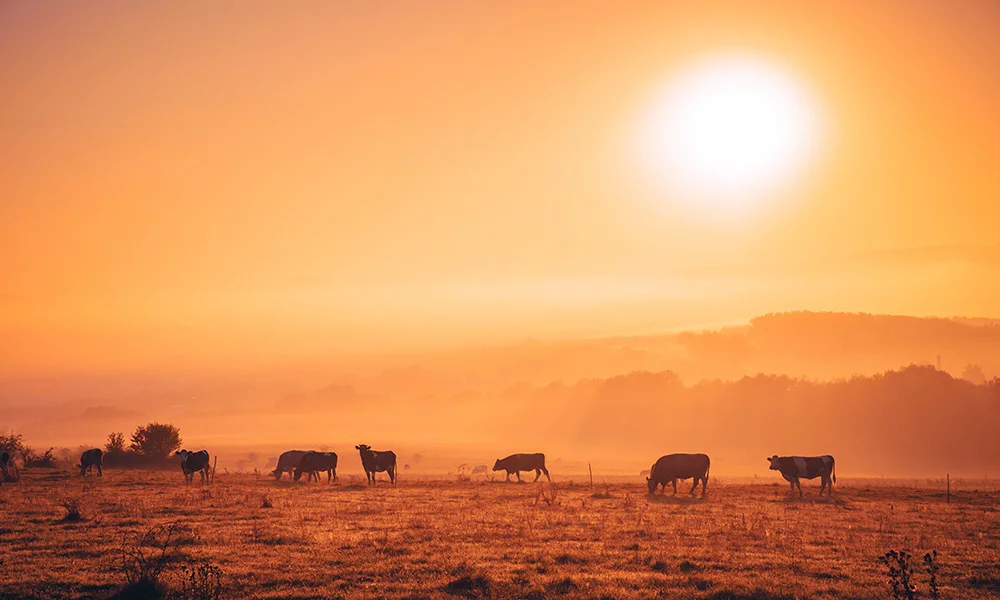 The nights are starting to draw in, and the temperatures are dropping. This can only mean one thing – the colder months are just around the corner. 
For many farmers, autumn is the busiest time of the year. Lambing and early harvesting is a thing of the past, but now, attention turns to finalising harvests, cultivating, spraying and tupping to prepare farming services and livestock for spring.
We've compiled our top three reasons why we believe agricultural contracting can help prepare your farming services for autumn:
#1.
Agricultural contracting
teams can aid with harvests
Even though cereal and grain harvests may be completed in August, there is still work to be done. Top fruit, soft fruit and maize all reach their peak for harvesting in September and October.
Utilising agricultural contracting during harvests can protect yields and minimise the likelihood of losing crops. When more labour and machinery is available over the crucial periods in the calendar, birds and other pests are less likely to spoil mature crops. Plus, pairing contracting with farming machinery hire can save landowners both time and money, thanks to our flexible plant hire services. 
#2.
Farming machinery hire
makes cultivating easy
For many, autumn days are dedicated to cultivating fields in preparation for next year's yields. Cultivation work is often completed through a method known as tilling the land, to ready fields for the planting of vegetables or cereals.
Cultivating land can feel like a mammoth task, even if you're only dealing with a small acreage. Our teams of agricultural contractors can adapt their practices to best suit the needs of your land and can work with your existing workforce to reduce the time needed to complete any work. 
At AWSM Farming, our farming machinery hire services provide a safe, flexible and cost-effective alternative to investing in new equipment. Any machinery hired from us can also be accompanied by a trained agricultural contractor, if necessary. We have a range of equipment that encompasses cultivators, ploughs and drilling apparatus.
#3. Be ready for 2020 with
agricultural contracting
Not only can our teams of agricultural contractors assist with farming services; they can also deal with livestock management.
Throughout the year, we oversee the management of large sheep flocks – including breeding ewes. When preparing for lambing next year, having an agricultural contractor on-hand to supervise mating can prevent disappointing results arising in spring. 
If you want to ensure that your farming services are prepared for the winter months and beyond, then investing in agricultural contracting can be the answer. Here at AWSM Farming, our teams of contractors are typically available on either a seasonal or long-term basis, and can assist in keeping your farm running smoothly during the busier periods of the year.  
To summarise…
During peak times, you and your land may likely need some additional assistance. If this is the case, then now is the time to consider investing in agricultural contracting. When paired with farming machinery hire (if appropriate), contracting can be vital for ensuring that your farming services are ready to deal with the autumn and coming winter. 
Here at AWSM Farming, our teams of agricultural contractors are always on-hand to help prepare your
farming services
for the autumn months. For more information, or to enquire about our contracting or
farming machinery hire
services,
contact AWSM Farming
today.