18 September 2018
How can you most effectively prepare your farm and agricultural services for winter?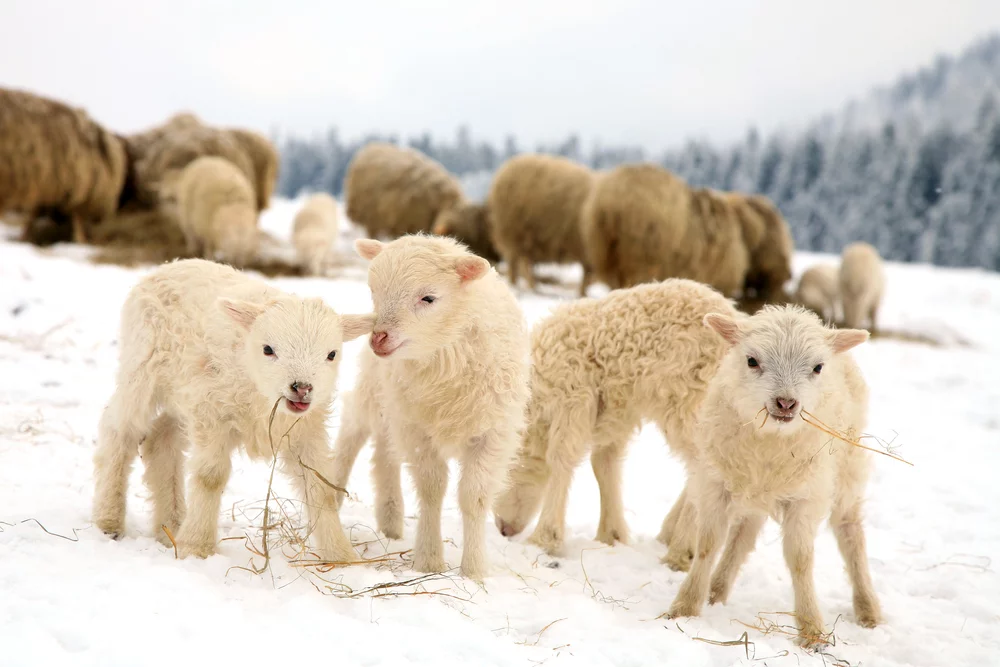 With the weather turning and harvest coming to an end, farmers up and down the country will now be prepping and planning for the winter months. Volatile weather and constantly fluctuating temperatures may have confused the senses into thinking we're already well into winter, however, its important for final preparation to be completed before the seriously cold, wet and icy weather sets in for good.
It is now time to start prepping your fields and livestock for the winter, ensuring that your farm is running smoothly before the weather prevents such easy movement around the land. Spending time now on cleaning and servicing machinery, building maintenance and stockpiling resources can prevent serious issues later down the line. We have learned from previous erratic and extreme weather, planning is key for farming.
Farming activities ahead of winter
Ahead of winter, it is advisable to take stock of everything on the farm and create a complete 'to do' list to ensure that you don't miss anything. Ensuring that your farm is prepared for everything from torrential rain to the big freeze is crucial to make it through winter without costly repairs and problems.
Machinery maintenance
The winter is the worst time to be without the machinery which you rely upon the most. Breakdowns and problems occur much more regularly in the winter and as a result can lead to costly repairs, replacements or even the rental of new equipment. In order to best avoid this happening, it is important to perform extensive checks on all of your equipment prior to the cold weather.
Not only is maintenance better to be carried out ahead of winter, but it is also inherently easier to work outside in the warmer months, with less clothing present to get caught up in gears and machinery.
Further checks should include ensuring that lubricants are tested and added frequently can help reduce friction around moving parts within the farming machinery. This should be one of the most important checks you perform and offers the opportunity to check for grease build up on pistons and spot signs of excess oil and leaks around seals.
Checking for damage caused by vibration, high temperature, friction and age can allow you to assess if any of your farming machinery needs parts replacing and check for excessive wear. This can help prevent the gears and belts from coming out of alignment, reduce accidents and ensure that your equipment is in full working order before covering and storing it for the winter.
Stockpile silage and straw
For livestock farmers, ensuring that you have enough hay and feedstuffs is crucial. Stockpiling is not only a good practice to ensure that you can keep your animals fed and warm throughout the winter, but is also more cost-efficient.
Although keeping livestock out to graze for as long as possible will inevitably save money, the uncertain weather has resulted in unseasonably cold weather which could result in the need to bring animals in earlier and therefore gather more resources.
Lastly, it is important for farmers to effectively store and cover their feedstuffs to prevent water penetrating the bales. If your storage area and buildings have not been maintained effectively, the results could be costly and devastating once the bad weather truly comes into play.
Ensure livestock shelters are sufficient
The winter can be hardest for those with livestock, with the cold weather affecting animals dramatically if insufficient bedding and shelter are available. Frostbite can affect mares and young calves, with some farmers opting to bring the young cattle into their own homes, or designated areas, to ensure that they are kept healthy and warm when the mercury dips.
Maintaining your generators and electricity is crucial, particularly where winter storms are likely. Particularly with smaller livestock, keeping them properly warmed can prove to be a challenge, therefore, a thorough test of the resources and systems prepared should be completed ahead of the cold weather taking hold.
For more information on agricultural services ahead of winter, contact AWSM Farming.