19 August 2020
How can crop spraying contractors benefit your agricultural services?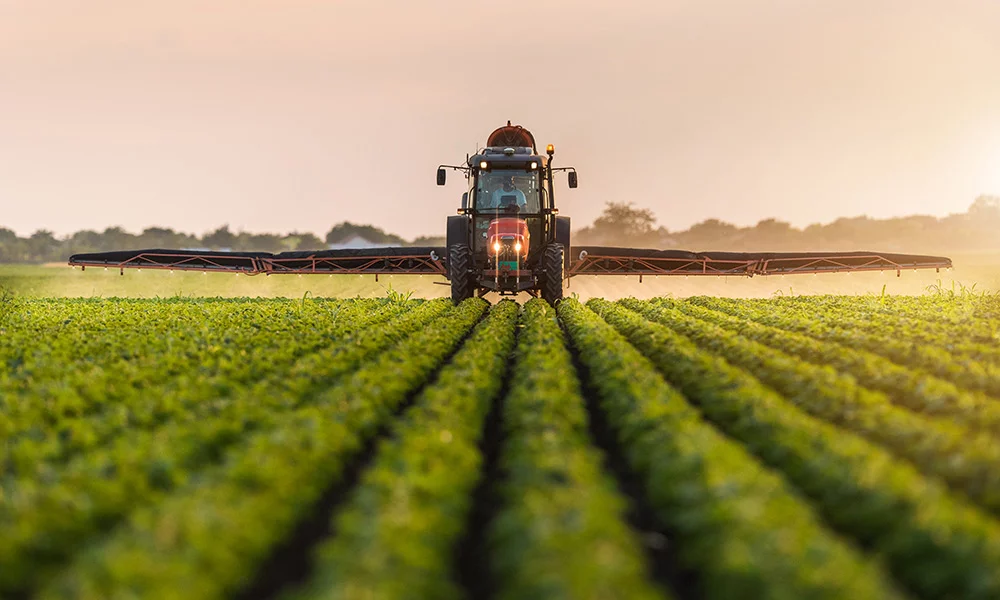 Crop spraying is a fundamental part of modern agriculture. First used in North America in the early 1920s, the process has evolved significantly in recent years.
Traditionally, crop spraying was known as 'crop dusting', and was applied using planes. Thankfully, modern methods are much more precise, and involve applying pesticides and other treatments via quad bikes, boom sprayers, or even drones. 
While it's unlikely that you've never utilised crop spraying on your land, it may come as a surprise to learn that it is another agricultural service that can be enhanced by using agricultural contractors. Crop spraying contractors can improve the efficiency of your farming services, and enhance productivity.
What is
crop spraying
?
Before we delve into how crop spraying contractors can enhance your agricultural services, let's go back to basics.
Crop spraying is the process of spraying insecticides, pesticides, fungicides, and other preventative treatments onto crops. These treatments help deter pests (biological organisms that disrupt crop production and yields), while ensuring that high-quality yields remain financially accessible for everyone.
When paired with a wider agricultural service offering, crop spraying contractors can work to protect crops from local pests and bugs, helping to reduce the likelihood of infestations destroying yields. 
Utilising agricultural spraying contractors
Like many agricultural contractors, crop spraying contractors can be a helpful addition to your workforce during busier periods.
To help improve the efficiency of your workforce, all of our crop spraying contractors are qualified to operate heavy machinery, including our crop spraying machinery. 
Our crop spraying contractors can also prove to be particularly useful when it comes to spraying those harder-to-reach areas of your land. As part of our services, we're able to offer extras, like quad bike spraying, specifically designed to make light work of applying treatments to steep hills, small paddocks, and moorland. 
Crop spraying services
offered by AWSM Farming
Here at AWSM Farming, our crop spraying machinery is available to hire as part of our broader plant hire services. We pride ourselves on the condition of our crop spraying machinery; all of our equipment is well-maintained, and can easily be paired with our crop spraying contractors to enhance the efficiency of your farm.
The Bateman RB35 is the cream of our crop-spraying machinery. The self-propelled crop sprayer comes equipped with a 4000-litre tank and boom configurations (between 12 and 28 metres), and can be fitted with either flotation tyres or row crop wheels, depending on the condition of your crops and land. 
The second machine in our fleet dedicated to crop spraying is the Trailed 24m, 4000-litre sprayer. This sprayer is particularly useful during busy periods, as it allows us (and our crop spraying contractors) to efficiently meet the key timings of product applications, where client time may be restricted.
Plus, all of our crop spraying machinery is independently NSTS tested and certified annually. We're also able to provide our clients with a water bowser and water tanks, to ensure that we can provide our clients with a readily available supply of water to our sprayers. 
To summarise…
Crop spraying is key if you want to deter pests and other bugs from causing damage to your crops. When paired with the additional help of crop spraying contractors, we can work with you and your land to ensure the treatment of products is precise, safe, and secure. 
For more information about the
crop spraying services
offered by AWSM Farming,
contact us today
.