11 March 2020
Farm recycling: How can you make your farming services more environmentally-friendly?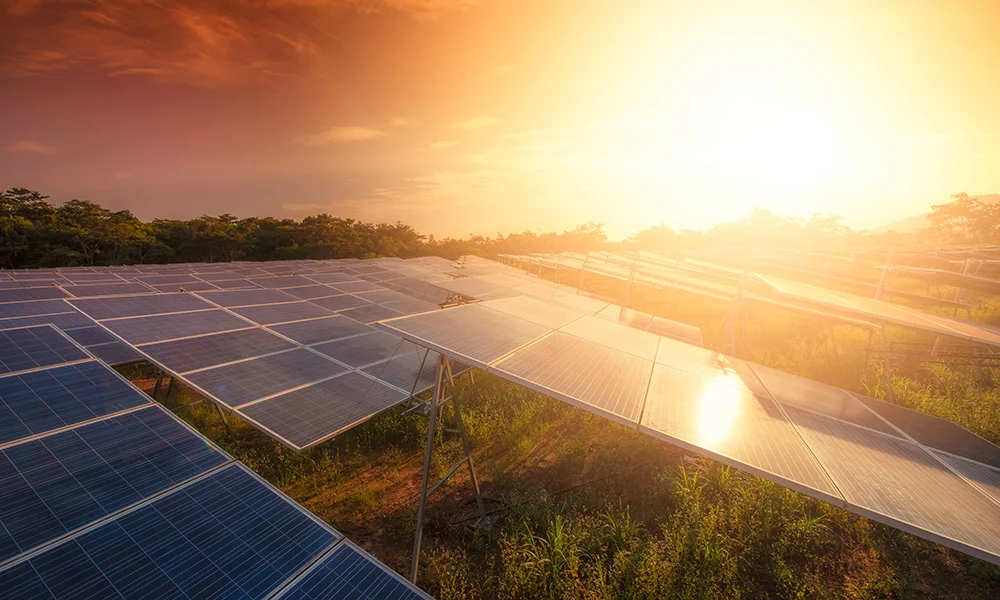 Currently, agriculture is facing a lot of hostility as a result of the ongoing climate crisis. 
Although there is a lot of conflicting information out there, farming is actually on the front line in the fight against climate change. From robots to trees, British agriculture is well on its way to achieving net-zero emissions by 2040. 
Even with this in mind, there is no harm in making your day-to-day operations more environmentally-friendly. From farm recycling to optimising your farming services, here are some of our top tips:
3 ways to make your
farming services
more sustainable
1. Invest in renewable energy sources (if you can)
Swapping to renewable energy is one of the key ways to reduce your farm's carbon footprint. Nearly 40% of farmers in the UK have now made the switch to alternative energy sources – with 70% of all of the UK's solar power being hosted by farmers or growers. Two of the most-used renewable technologies on British farms are solar panels (for electricity) and biomass (for heat). 
2. Find ways to cut your carbon
Agriculture has repeatedly proven itself as an incredibly innovative industry – and finding ways to offset your farm's carbon footprint is no different. In fact, an increasing number of farmers – like the Cooke Family, from Devon – are choosing to transform some of their farmland into traditional wildflower meadows. Making a change like this could drastically reduce your farm's carbon footprint, while also benefiting bees and the local ecology.
3. Utilise a farming machinery hire service
As we've said in the past, agricultural machinery hire is becoming an increasingly popular way for farmers and growers to bolster their existing farming services, without having to invest in new equipment. Here at AWSM Farming, we appreciate that our agricultural machinery hire service inevitably has an impact on the environment – but opting to hire equipment (as opposed to buying new) can reduce the demand for new machines, thus reducing the impact of intensive manufacturing.
The reality of
farm recycling
The plastic problem is a global catastrophe, and every industry is under immense pressure to tackle the issue and cut back on the amount used. 
Agriculture is no different – which is where farm recycling comes in. 
Every day, farmers use large quantities of plastic, and many aren't aware of the best practices to reduce or recycle what they use. When it comes to recycling your farm waste, it's important to organise it by the type of plastic – as suggested here – and then organise delivering it to your local Environment Agency regulated collector site. 
It's also worth noting that hazardous waste (such as wormer tubes, udder wipes, and latex gloves) can also be recycled, but only if you have a Hazardous Waste Consignment Note.
To summarise…
There's no denying that in this climate-conscious world, agriculture and farming need to evolve in line with changing attitudes in order to minimise the long-term environmental impact. 
We all want to conserve our natural resources for as long as possible, and, if we don't make the switch to alternative farming methods, this simply won't happen. From conserving water to investing in agricultural machinery hire (as an alternative to buying brand-new equipment), there are several small changes that, once made, will have a positive impact on your land and farming services.
Here at AWSM, we strive to offer environmentally-friendly alternatives to traditional farming. For more information,
contact us
today.