23 September 2019
Could the use of farm machinery hire be a more cost-effective solution for busier periods?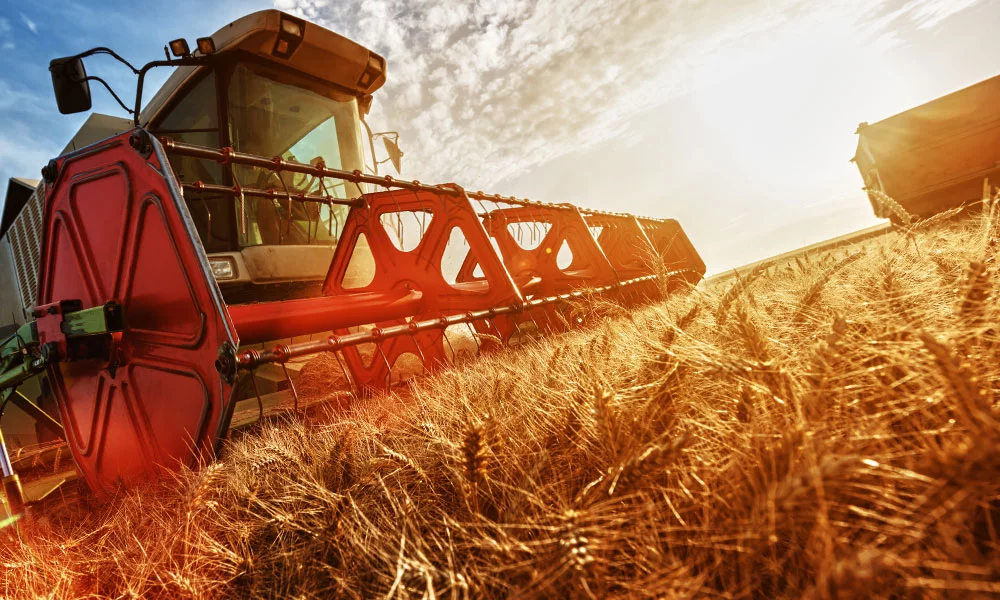 For many, purchasing expensive farming equipment to supplement their fleet just for the busier times of the year isn't a solution that makes financial sense. This is why farm machinery hire has become the go-to solution for the budget-savvy farmer.
There has also been a growing trend for using agricultural contractors in the UK to further save on costs and time in busy times. Farm Business magazine reports that in the South West 87% of farmers now "employ contractors – firms or individuals who usually have the equipment they don't own – for big projects".
So how exactly is it that farm machinery hire is more cost-effective than simply owning the equipment yourself? 
#1. Reduced storage and maintenance costs 
Machinery often dominates farm storage space, and sometimes there isn't enough to store all of the farming machinery that you will need for the different seasons. 
Using farm machinery hire frees up storage space, meaning that you can hire machinery at a time that works best for you, rather than storing seasonal machinery that may not be utilised for the majority of the year. 
When using hired farming machinery, you have the peace of mind of knowing that if there are any issues with your hire, these issues will be taken care of. Here at AWSM, our farm machinery hire services are entirely flexible and we're always on hand if you encounter any issues, meaning that no matter the problem we'll have the machinery either repaired or replaced with minimal hassle. 
#2. Reliability and no delays due to repairs
Machinery that has been left idle through the year in a damp barn or shed, waiting for a busy season can often become damaged and encounter issues when used. 
This can cause delays in work costing precious time that could negatively affect what should have been a successful season. This maintenance can also be extremely costly; a cost which you needn't incur and is easily avoidable by hiring your farming machinery. 
By using a farm machinery hire company such as AWSM Farming, you can avoid these problems, as we routinely check and service our machinery throughout the year to ensure that they're in perfect working order when you need them most.
When using our agricultural contractor service in tandem with hiring machinery, you can also cut out the cost and effort of recruiting a suitable candidate whom you may have to provide further training. This makes your busiest seasons as efficient and profitable as possible. 
#3. High-quality machinery, without the cost of buying
Farm machinery hire allows you to pick and choose, precisely what you want to use, without having to sacrifice on quality due to budget. This means that you can try out high-quality machinery, and get the most out of your busy season.
Having access to high-quality machinery means that your farming operations will run at their fastest and most efficient. For the most cost-effective solution, using our agricultural contractor service means that you will have skilled workers who know the machinery inside and out, operating them at their very peak. 
To summarise… 
Hiring farm machinery means you don't have to sink large amounts of money into specialist equipment, that will be seldom used throughout the year. By using our farm machinery hire service, you can cost-effectively opt for the machinery you need, exactly when you need it and not a second before. This also dramatically reduces hefty maintenance and servicing costs, and the trouble of storing machinery. 
By combining our farm machinery hire service, with our agricultural contractor service, you can get the maximum productivity with your busy period with the use of our contractors' specialist expertise in the farming industry. 
Here at AWSM Farming, our
farm machinery hire
can help you cut costs in your busiest seasons whilst our
agricultural contractors'
can help improve your farming services. For more information, or to enquire about our farm machinery hire and contracting services,
contact AWSM Farming
today.