26 August 2021
Agricultural contracting in Yorkshire: Getting ready for autumn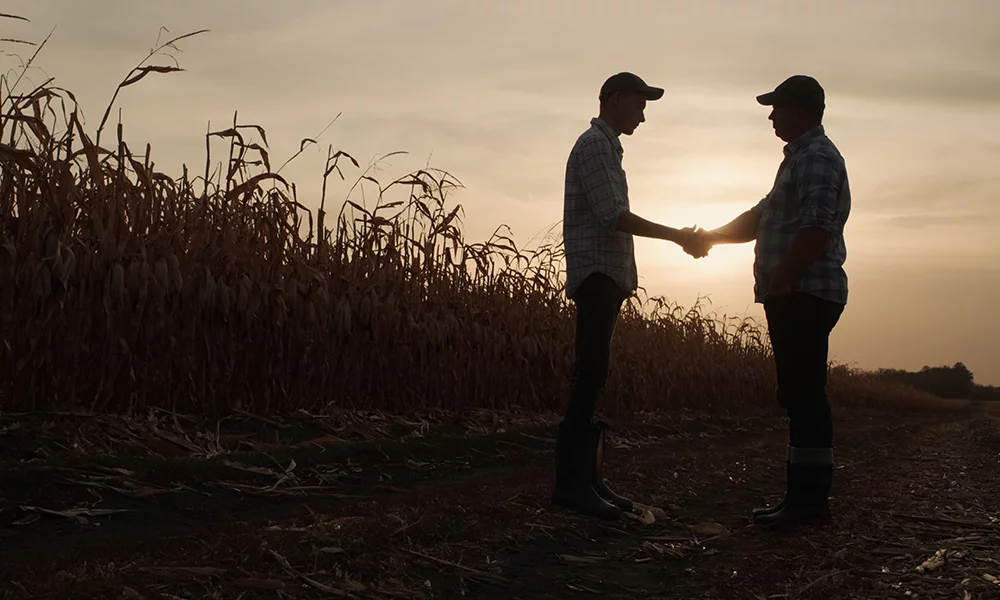 Here at AWSM Farming, our agricultural contractors serve farmers and landowners in Yorkshire and all over the country.
Regardless of where you're based or the scope of work, our agricultural contracting teams are available to offer reliable assistance, all year round.
The top jobs on the farm in autumn
While autumn may typically be a calmer time (in comparison to the chaos of summer, anyway), there are still jobs that need to be done before the cold weather arrives.
During September and October, preparing livestock for spring will be essential. This involves sheep spraying and tupping, as well as checking the electrics inside barns. While there's little indication of the type of winter we're going to experience this year, it's always better to be prepared for the coldest one yet – even if it ends up being wet or windy.
Our agricultural contracting teams in Yorkshire and beyond are well-versed in livestock management. Even looking to the spring, if you need assistance with lambing or managing large herds, we can help.
Autumnal agricultural contracting in Yorkshire: an a-maize-ing help
The summer months are almost behind us, so it's time for your attention to turn to the autumn harvest. Top fruits and corn take priority in autumn, as they reach their peak in September and October. Plus, cold mornings are on the way; pumpkins (and other seasonal crops) will need to be closely monitored to ensure they're ready to harvest before frosts appear.
Utilising agricultural contracting in Yorkshire and beyond during these peak periods can help keep your farming operations running smoothly. If more labour is needed, it's better to know that it's readily available to help. Not only will your crops be protected from pests, but you'll also reduce the likelihood of losing crops to blight, powdery mildew, or any number of other common crop diseases.
Looking ahead to 2022 on the farm
After two years of uncertainty across the globe, it's only natural that you're looking to next year with some apprehension. While there's little we (or our teams of contractors) can do about the ongoing COVID-19 crisis, there is plenty our agricultural contracting teams can do to put your mind at ease about your farming services in 2022.
During the first lockdown, agricultural workers were deemed (rightfully so) as key workers – we aren't expecting this classification to change any time soon. And, our agricultural contracting teams can be hired on either a seasonal or long-term basis. So, no matter what 2022 throws at us, when you need extra assistance on your land, we'll be here to help.
To summarise…
During peak times, you need all hands on deck – that's where agricultural contracting in Yorkshire can help you and your land. From farming machinery hire to livestock management, our teams of agricultural contractors are ready and available to provide assistance on your land, when you need it most.
To find out more about the agricultural contracting services offered by AWSM Farming, get in touch with us today.